Speakers will meet with interested students for a more intimate follow-up to the roundtable at 12 p.m., Friday, February 5. Please contact Prof. Zalloua at zallouz@whitman.edu for Zoom link information if you would like to join this follow-up conversation.
Afropessimist Frank Wilderson warns against what he calls "the ruse of analogy," urging us to learn to differentiate between antiblackness and all other forms of racism. This roundtable takes up the challenge of thinking racism comparatively. It acknowledges from the start that any parallel between racisms must be drawn with interpretive nuance, so as to avoid overgeneralizations about racial arrangements and socioeconomic conditions that are by no means identical. With an eye for racial capitalism and its effects on violence and health, an anti-racist intervention declines to treat race in isolation, to produce analogies that remain too abstract to have any purchase on the world. In its neoliberal mode, capitalism is responsible for the "Becoming Black of the world," as Cameroonian philosopher Achille Mbembe puts it. Only the obscenely wealthy are spared from blackening—from instrumentalization and animalization under a capitalist logic that bestows luxury to the one percent and dishes out misery to the rest, producing a neverending stock of new slaves. Our panelists will consider the incommensurability of racial subjugations, the intersection of race with other interlocking forms of oppression, and the possibilities for cross-racial solidarity.
Moderator

Zahi Zalloua is the Cushing Eells Professor of Philosophy and Literature; Director of Race and Ethnic Studies and professor of French and Gender Studies at Whitman College. His most recent publications include Being Posthuman: Ontologies of the Future (forthcoming), Žižek on Race: Toward an Anti-Racist Future, Theory's Autoimmunity: Skepticism, Literature, and Philosophy, and Continental Philosophy and the Palestinian Question: Beyond the Jew and the Greek.
Panelists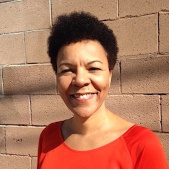 Lydie Moudileno is Marion Frances Chevalier Professor of French and Professor of American Studies and Ethnicity at the University of Southern California. Her research focuses on the contemporary cultures of France and the Francophone world, examined from a literary, cultural studies, postcolonial theory, critical race theory and decolonial perspective.
Her books have examined issues of authorship and metaliterary representations in Caribbean literature ( L'écrivain antillais au miroir de sa littérature, 1997), post-Negritude Congolese fiction (2007) and contemporary African fiction (2013). She is the co-editor of several volumes and special issues on literary representations of blackness in Francophone fiction, and on writers Maryse Condé and Marie NDiaye.
Two recent publications offer new examinations of race in contemporary French culture: Mythologies postcoloniales: Décoloniser le quotidien (Champion, 2018), a study of race in popular culture at the turn of the millennium inspired by the work of Roland Barthes, and Postcolonial Realms of Memory: Signs and Symbols in Modern France (Liverpool University Press, 2020), a collected volume investigating traces of the colonial past in contemporary France.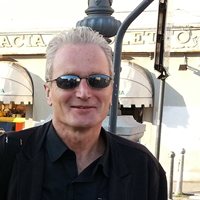 Peter Hitchcock is a Professor of English at Baruch College and the Graduate Center of the City University of New York. His books include Labor in Culture (2017), The Long Space (2010), Imaginary States (2003) and Oscillate Wildly (1999). He has also co-edited two essay collections, The Debt Age (2018) and The New Public Intellectual (2016). He writes on cultural theory, postcoloniality, critical finance, and literature. His work engages French, English, and Chinese cultural production in the age of global capitalism.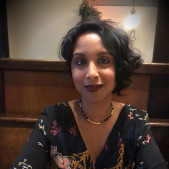 Debarati Sanyal is affiliated with the Designated Emphasis in Critical Theory, the Institute of European Studies, and the Center for Race and Gender at the University of California, Berkeley. Her teaching and research interests span 19th-21st century French and Francophone literature, with a focus on memory studies; the politics of aesthetic form; nineteenth-century poetics of revolution; the Occupation and Holocaust studies, and more recently, critical human rights and refugee studies. She is a recipient of the Distinguished Teaching Award (2012), UC Berkeley's highest recognition for teaching. Publications include Memory and Complicity: Migrations of Holocaust Remembrance (Fordham, 2015) forthcoming in French translation as Mémoire et Complicité: Héritages de la Shoah (PUV, 2018); The Violence of Modernity: Baudelaire, Irony and the Politics of Form (Johns Hopkins, 2006), and as co-editor, Nœuds de mémoire: Multidirectional Memory in Postwar French and Francophone Culture (Yale French Studies 118/119, 2010). Recent articles include "Calais's 'Jungle': Refugees, Biopolitics, and the Arts of Resistance," "Modiano's Memoryscapes" and "Baudelaire and the Poetics of Terror." Her current book project addresses the contemporary refugee experience in French-speaking testimony, fiction and film.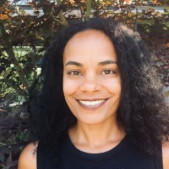 Bénédicte Boisseron is Associate Professor of Afroamerican & African Studies at the University of Michigan, specializing in the fields of Black diaspora studies, Francophone studies, and animal studies. She is the author of Creole Renegades: Rhetoric of Betrayal and Guilt in the Caribbean Diaspora (UP of Florida, 2014), 2015 winner of the Nicolás Guillén Outstanding Book Award from the Caribbean Philosophical Association and recipient of an Honorable Mention from the Caribbean Studies Association for the Barbara Christian Prize for Best Book in the Humanities. Creole Renegades investigates the exilic literature of Caribbean-born and Caribbean-descent writers who, from their new location in Northern America, question their cultural obligation of Caribbeanness, Creoleness, and even Blackness. Her most recent book, Afro-Dog: Blackness and the Animal Question (Columbia University Press, 2018) draws on recent debates about Black life and animal rights to investigate the relationship between race and the animal in the history and culture of the Americas and the Black Atlantic.
Thursday, February 4 at 4:00 pm