Women In Leadership Symposium Panel Discussion
Hear six extraordinary women tell their stories and explain how they understand leadership at this panel discussion. This year's featured leaders are:
Feather Sams-Huesties '00: District 12 Operations Coordinator at the Oregon Department of Transportation, Office of Civil Rights; enrolled tribal member of the Umatilla Indian Reservation; previously worked at Tamastslikt Cultural Institute.
Chau Dang '06: Product Manager of AI Infrastructure at NVIDIA in the San Francisco Bay area; previously a member of the Board of Directors for the American Cancer Society; past employment with NASA.
Mia Satya: Lead Employment Specialist at the LGBT Center in San Francisco; 2017 California Woman of the Year; member of the 2013 Trans 100.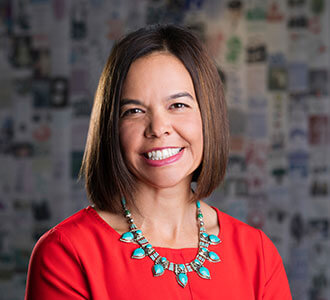 Janet Lopez: Ph.D, Senior Program Officer at the Rose Community Foundation; works to eliminate the achievement gap and create equitable opportunities for all children.
Mo!: Youth Leaders Organizer & Activism Advocate at Got Green in Seattle; breaking the green ceiling by investing in young workers of color, paid environmental internships and career pathways.
Sudha Nandagopal: Board President Emeritus of OneAmerica Votes; Racial Equity, Environmental Justice, and Movement-Building Strategist.
Thursday, February 15, 2018 at 7:30 pm to 9:00 pm
Olin Hall, Auditorium
920 E Isaacs, Walla Walla, WA